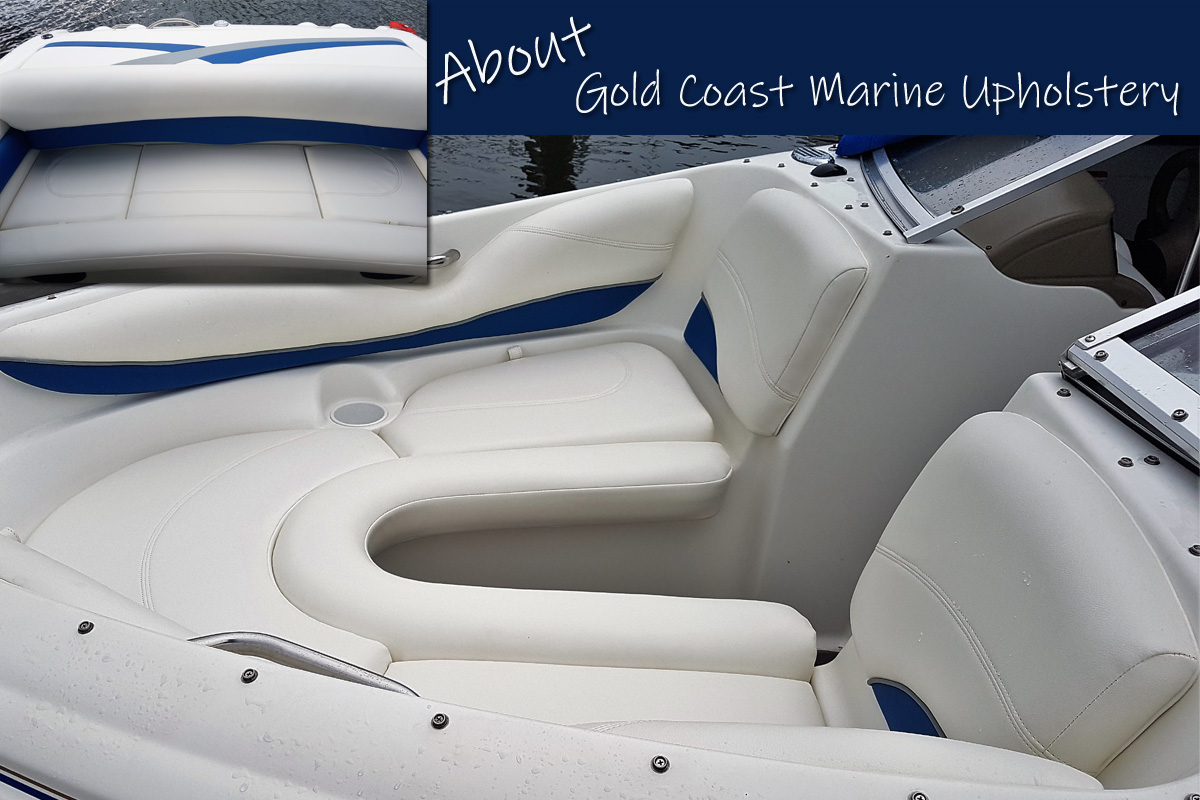 With a passion for marine upholstery & boat trimming, we are inspired to help you create YOUR perfect craft.
Whether you require a full boat re-trim or simply a re-stitch to buy you a little more time we are here to help.
Mark, The owner of Gold Coast Marine Upholstery has over 20 years experience and can offer expertise in all trimming applications.
Whether you need a bimini top, clears, marine carpet or general boat upholstery we have you covered.
Our list of happy customers is growing by the day.
Because of our solid reputation, we can happily boast that the majority of new customers coming through are from word of mouth referrals. We couldn't be happier, this lets us know we have done a great job that people are happy to talk about. That's what it's all about.
Reflect your personal style out on the water.
It's your boat so let your personal taste shine.
Experience in the art of general boat building and repairs teamed with a wealth of knowledge in marine trimming ensure you are in safe hands. Share your ideas, have a chat with Mark and come up with your perfect plan. You don't have to look like everyone else, get creative and stand out from the crowd.
Durable Quality required to withstand the harsh QLD Climate.
Whoever you choose to carry out your Marine Upholstery do yourself a huge favour and ask the right questions.
Is it Sunbrella Fabric? (There are many cheap copycat brands out there and often you can't tell the difference straight away).
Copycat fabric deteriorates years earlier than it should
Are the zippers YKK? (Especially important, there's not much point in good quality fabric if the zippers are going to deteriorate quickly, they need to match the durability of your material).


Do you want to know how to clean your marine upholstery?
Great tips on cleaning your clears, sunbrella canvas and more….
---
Do you need to repair your existing marine upholstery?
We don't only fabricate new upholstery, we can freshen your existing items or restitch and buy you a bit more time…
---
Do you need to purchase marine fabric or carpet that you can install yourself?
Contact us to find out about purchasing material for your needs.