Boats Seats, Amazing Inspiration for your Gold Coast Boat Seats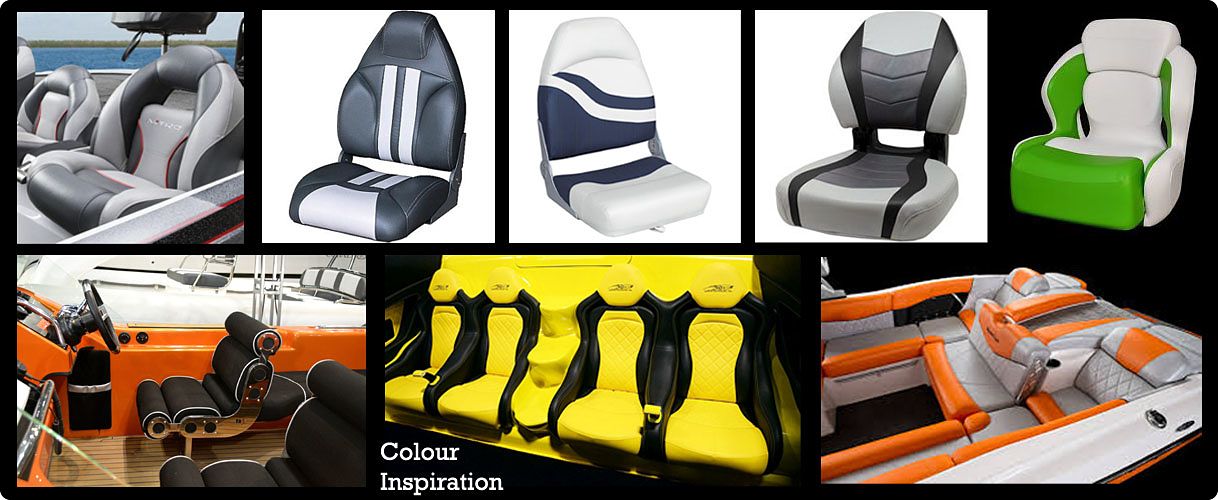 Boat seats should be impressive, they should be exactly how you want them.
The Gold Coast is all about colour and style so show off with something out of the ordinary, Go for the colours, textures and patterns that excite you. We've had a quick look to gather some inspiration but there are so many more ideas out there. We just love the vibrant limes and zesty oranges.
With the fabric and colour range available these days there's no need to be standard if you don't want to be. Choose metallic boat seats if you want to shine or if you want to be a bit more subdued we have some gorgeous neutral earthy tones. That's Gold Coast Boating, Unique style that makes you smile when you are on the water. Cruise the Gold Coast waterways with boat seating that makes you happy.
If you need an upgrade give us a call, we can show you some samples to get you started with your fresh look. There are many to choose from, your boat seats could look amazing.