Boat Covers really help during this wet weather.
Gold Coast Boaties are enduring wet weather and storms this spring.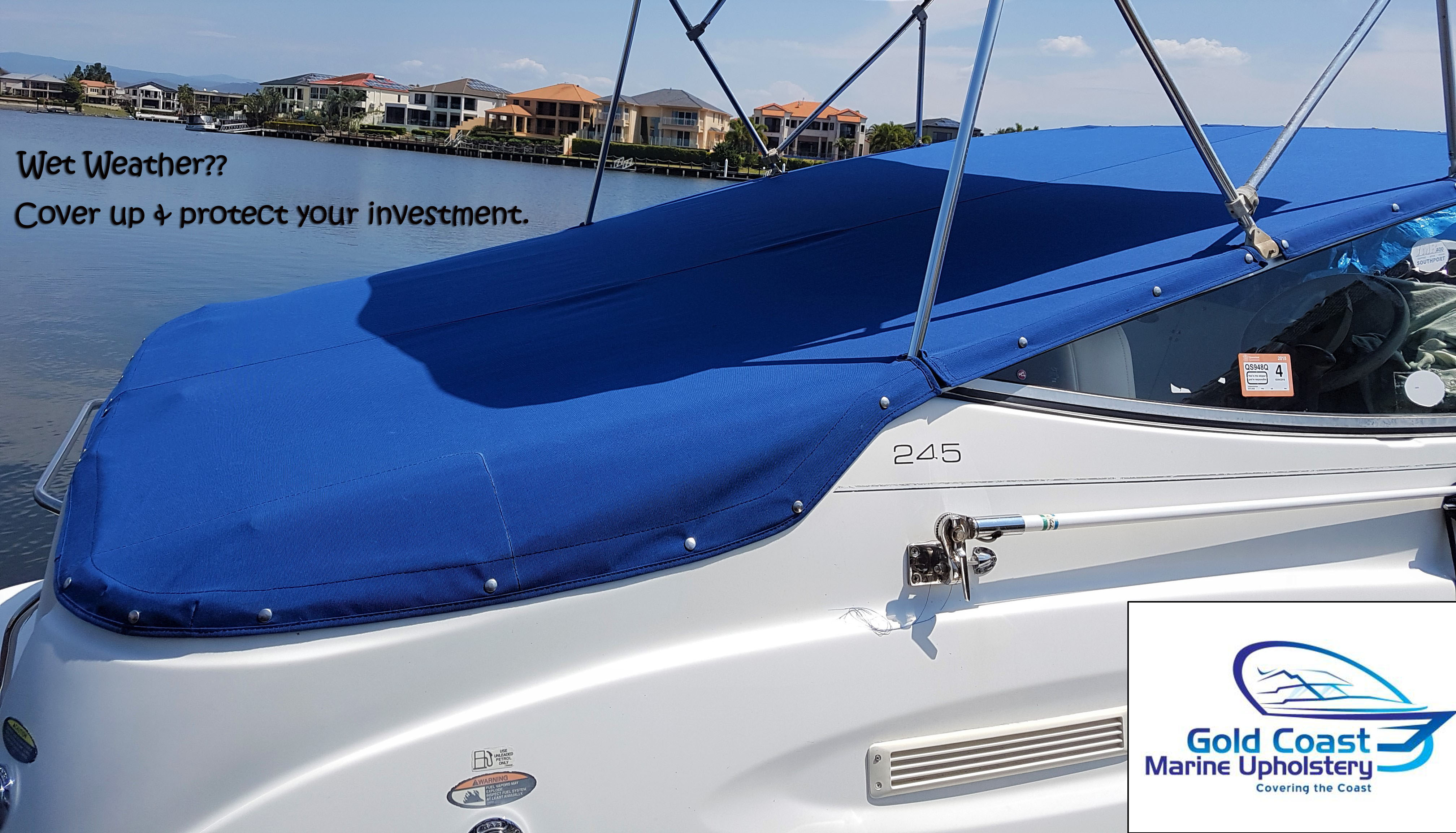 Rain, leaves, and debris hammering your boat? No boat cover?
Rain, well that's not so bad, however, the leaves that fall can stain the fibreglass and that's what we will address as best we can today.
The stains can vary from leaf to leaf depending on the particular tree. It is the oils in the tree leaf that can carry the stain deep into the gel coat.
Firstly, sunlight can usually do the trick on its own and obviously is the non-labour, no cost treatment option. The sun can bleach stains out completely within a week or two. Give this a go first.
If this doesn't work the next best option we have found is a mix of 50/50 bleach and water, spray on (in the shade if possible), leave for 5 minutes and return. The chlorine bleach will attack and neutralize the tannins.
The result can be like a new boat with little effort however you may have to re-wax as bleach does strip the wax.
Other options we have heard of:
Cut a potato in half and rub on the area, the protein and starch acid can sometimes emulsify 'natural stains'. If it doesn't work, well no harm to your boat.
1/2 cup baking soda, 1/2 cup white vinegar, 1 cup ammonia mixed in 3.5 Litres warm water mixed in a spray bottle.
As always prevention is the best medicine so a good boat cover will eliminate the effort required altogether.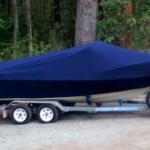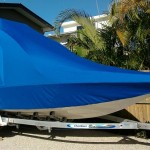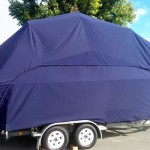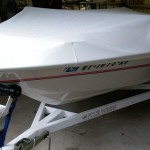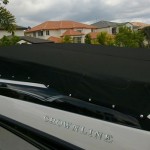 Gold Coast marine upholstery provide courtesy on-site quotes. However, as always, during spring and leading into summer, the wait times are growing.
If you need work before the Christmas break you need to get in quickly.
You can make contact with us HERE.