Need an outdoor marine carpet upgrade?
Check out the ever popular teak look range.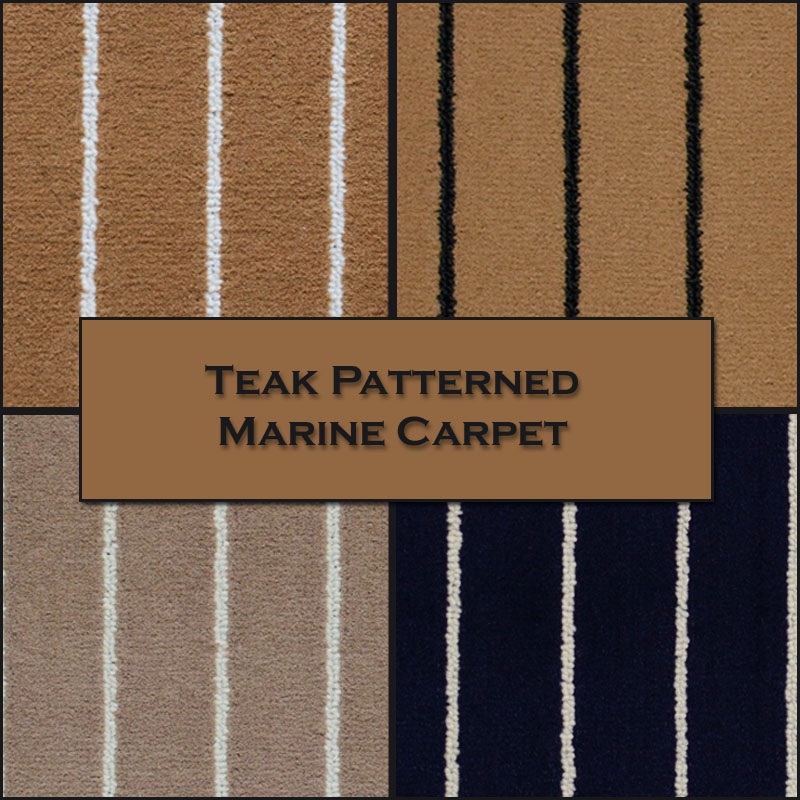 Available in a wide range of colours.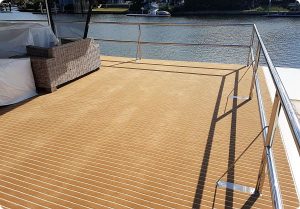 Have a look at this recent marine carpet installation carried out by the team at Gold Coast Marine Upholstery. A great choice for the top deck of a houseboat.
This particular outdoor carpet can handle the sun and harsh Aussie elements which makes this the perfect application for a large and regularly used area.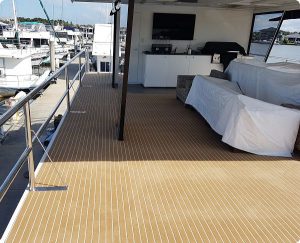 This outdoor carpet has been perfected over time and has become one of the finest tufted marine carpets available, a foolproof application for any boat needing marine carpet.
100% synthetic yarns with the highest resistance to UV are utilised and the finished product is backed with an adhesive especially formulated by one of Australia's leading polymer producers. This ensures the carpet is made to resist the extraordinary effects of exposure to water, sun, salt and chlorine.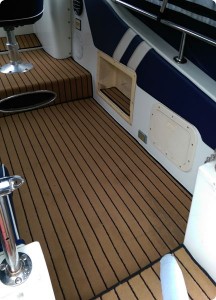 Much research and time has been devoted to sourcing the specialised materials required to manufacture such a high quality product. Created by Marine Tuft this outdoor carpet range is certainly in a league of its own.
If you would like to request a courtesy measure and quote for supply and installation please do not hesitate to contact Gold Coast Marine Upholstery.