Boat covers.
Gold Coast Marine Upholstery can attach your covers using a variety of methods.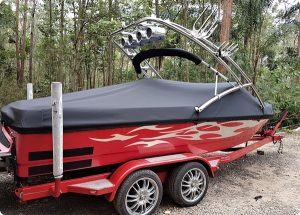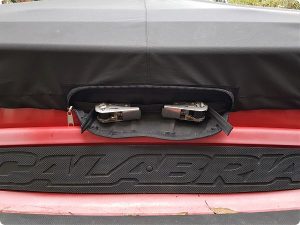 In this particular case, we used a ratchet tie down system to hold the cover securely in place.
We then created a zippered pocket to keep the ratchet hardware protected and the look clean and sleek.
Alternative methods can include roped drawstrings or clip-on studs.
Take a look here if you would like to view our Custom Boat Covers