Custom Boat Upholstery on the Gold Coast
What's your boat seating style??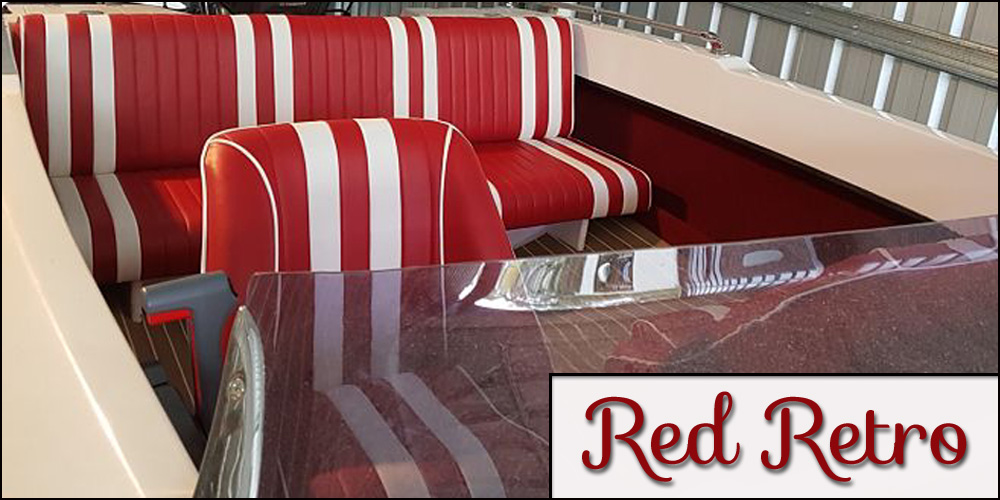 We just love this colour selection and style chosen by one of our most regular customers.
This is one boat that will draw attention out on the water and was a heap of fun for us to create and install.
Make your boat upholstery a personal statement, stay clean and neutral or go wild.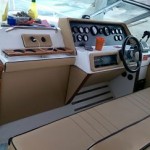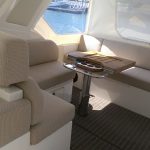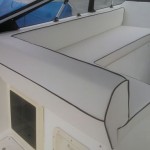 Get creative and show your style.
With the colour selections of marine grade vinyls now available you have every reason to push the limit with your design.
Boat seating needs to tough enough to handle the sun, the salt sprays, and the UV rays.
Pacifica Vinyl (Pictured left) is just one of many that can handle our sometimes harsh Gold Coast climate.
Engineered for a life of sea and sun Pacifica's construction incorporates:
high calibre flame retardants,
UV inhibitors,
colourfast pigments and bacteriostats.
Unsurpassed stain resistance is achieved with RESISTAIN® advanced surface protection finish.
FIRE RATING: Passes Australian FR Test Standard AS1530.3
Passes Cigarette Burn Test AS3744.1
Meets IMO FR Standard Test A.652(16)
3 year warranty applies
These attributes make it an all round excellent choice for your boat upholstery.
If you need an upholstery overhaul just give us a call or shoot off an email, Click here for all contact info.
A courtesy visit and measure up makes it easy to have a quote in your hands.